Under Hindu Nationalist Prime Minister Narendra Modi, India is increasingly declining from a vibrant democracy into a brutal fascist country. Gandhi is displaced by Savarkar- a Hindu ideologue who was inspired by fascists ideologies. Media, academia, judiciary and bureaucracy all being purged from dissidents. A vicious form of Hindu nationalism is imposed on the nation. Government controlled media is demonizing dissenting opinion of leftists, communist, liberals, seculars, and are complicit in government's action in constructing Hindu hegemonic cult of tradition and spreading xenophobic venom against religious minorities.
Current move to pass Citizenship Amendment Bill (CAA) and proposed NRC (National Register of Citizen), are natural outcome of the Hindu nationalist government who desire to make India a Hindu nation -where religious minorities shall be second class citizen. Constitutionally, India had been a secular country until the passing of CAA on 11th December 2019. Bill amended the Citizenship Act of 1955 by providing a path to Indian citizenship for Hindu, Sikh, Buddhist, Jain, Parsi, and Christian religious minorities that had fled persecution from Pakistan, Bangladesh and Afghanistan before December 2014. Muslims were excluded from this list implicitly setting the religion as criterion for citizenship under Indian law.
Earlier, in its effort to make India a Hindu dominated state, the BJP leadership pursued a series of policies; stripping Jammu and Kashmir of its special status with the dilution of Article 370, criminalisation of triple talaq, securing the Babri mosque site for a Hindu temple, moving towards a Uniform Civil Code, and now, the new citizenship law in conjunction with the promise to extend Assam's NRC to the rest of India.
The passing of the Citizenship Amendment Act has set off protests across the country, with many fearing that the controversial legislation which grants to select minorities from Pakistan, Afghanistan and Bangladesh Indian citizenship will be used in conjunction with the National Register of Citizens (NRC) to deem minorities as "illegal immigrants". The NRC first gained national prominence with its implementation in the northeastern state of Assam, but the citizens' registry is fuelling fear and panic in the nation. The NRC process has been conceived in a manner that spares Hindus, for the most part, the trouble of proving they are Indian citizens, since the CAA eventually offers pathways to Indian citizenship for them in a way that it does not provide to Muslims.
The amendment has been widely criticised as "fundamentally discriminatory" against India's 200 million Muslims. Critics express concerns that the bill would be used, along with the National Register of Citizens, to render many Muslim citizens stateless, as they may be unable to meet stringent birth or identity proof requirements. However, Hindu nationalist government, in the favour of this bill, argued, that Pakistan, Afghanistan and Bangladesh are Muslim-majority countries therefore Muslims are "unlikely to face religious persecution" there.
Passing of CAA has initiated a serious debate about whether India's State remains secular, or sliding into a theocratic state? Against CAA, people have expressed their anger in wide scale protests. From students, academics, traders to ordinary workers came out to protest against CAA in chilling winter. Initially, these protests were not lead by certain leaders or political parties; It was a collective resistance by the people to protect the secular nature of the Constitution-particularly to save the human rights of Muslims.
Assam and other northeastern states have seen violent demonstrations against the bill over fears that granting Indian citizenship to refugees and immigrants will cause a loss of their "political rights, culture and land rights". However, in other parts of India, protesters demanded that Indian citizenship be granted to Muslim refugees and immigrants. Major protests against the Act broke out at Aligarh Muslim University and Jamia Millia Islamia University; Students alleged brutal suppression by the police. In a short time, from December 19, 2020, protests have spread all over India, after the news of brutal suppression of Jamia Millia Islamia student by the police.
The protests have led to the deaths of several protesters, injuries to protesters and police personnel, damage to public and private property, the detention (sometimes unlawful) of thousands of people, and suspensions of local internet mobile phone connectivity in certain areas. In BJP governed, Utter Pradesh, chief minister Yogi Adityanath vowed to avenge against protestors, consequently, police have resorted violence against them, brutally assaulted women and selectively damaged property of Muslims. Protestors are labelled as anti-nationals, Urban Naxals, "jihadis", and "psecs" (pseudo secularists) and are often told to go to Pakistan by BJP leaders. Many BJP leaders incited people to resort violence against CAA protestors.
Interestingly, such vehement pan-India protests are noticed for the first time after the Indian independence in 1947. Protests against the proposed nationwide NRC and Citizenship Amendment Act occurred despite Section 144 imposed in certain parts of the country which do not allow more than four people to be assembled at one place. Civil society organisations, students, intellectuals and people from all walks of life are opposing CAA and NRC by questioning the established Hindu-Muslim binary. The Modi government, it seems, would have expected some kind of restricted resistance from opposition parties but didn't expect opposition from civil society, which is posing fundamental questions about India's political existence as a constitutional democracy. This assertion of civil society is going to determine the political fate of India in the near future.
Finally, it can be said, practically, it will be nearly impossible for many Indians (poor, Dalits, Tribals) to prove their citizenship since most of them do not pose any documents required for the Citizenship so the chances of millions, particularly minorities, being excluded in the NRC is quite high. However, CAA/NRC has divided and polarised Indians on the lines of religion and there is a risk of mass violence against Muslims. Ironically, it seems forces of Hindutva has achieved their goal of spreading hatred against Muslims. Narendra Modi and Home minister Amit Shah believe protests against the CAA and the NRC will see a long-term impact of reducing Muslims to second-class citizens in India, as they are in Gujarat. Also, national election in 2024 will most likely to benefits Hindu fundamentalist government.
CAA is fundamentally religiously discriminatory and poses a challenge to the idea of India which is inherently secular and diverse. Imposing Hindu domination in from of CAA could potentially initiate India's disintegration which is a multicultural and multi-ethnic nation.
---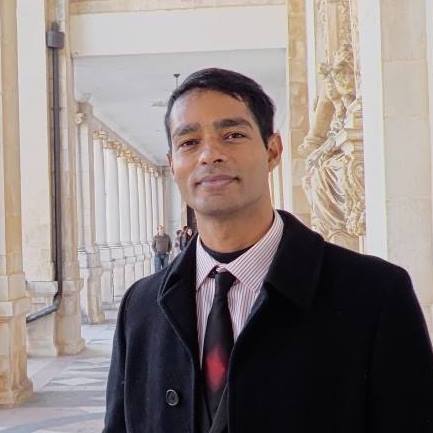 Amit Singh is a doctoral candidate at CES and research fellow at the Centre for the Study of Indian Languages and Society (INLANSO), Varanasi, in India. His academic interests include freedom of expression, multiculturalism, religious fundamentalism, Hindutva, refugees, and secularism.